Taste of Asia Opens in Hampden Township
Image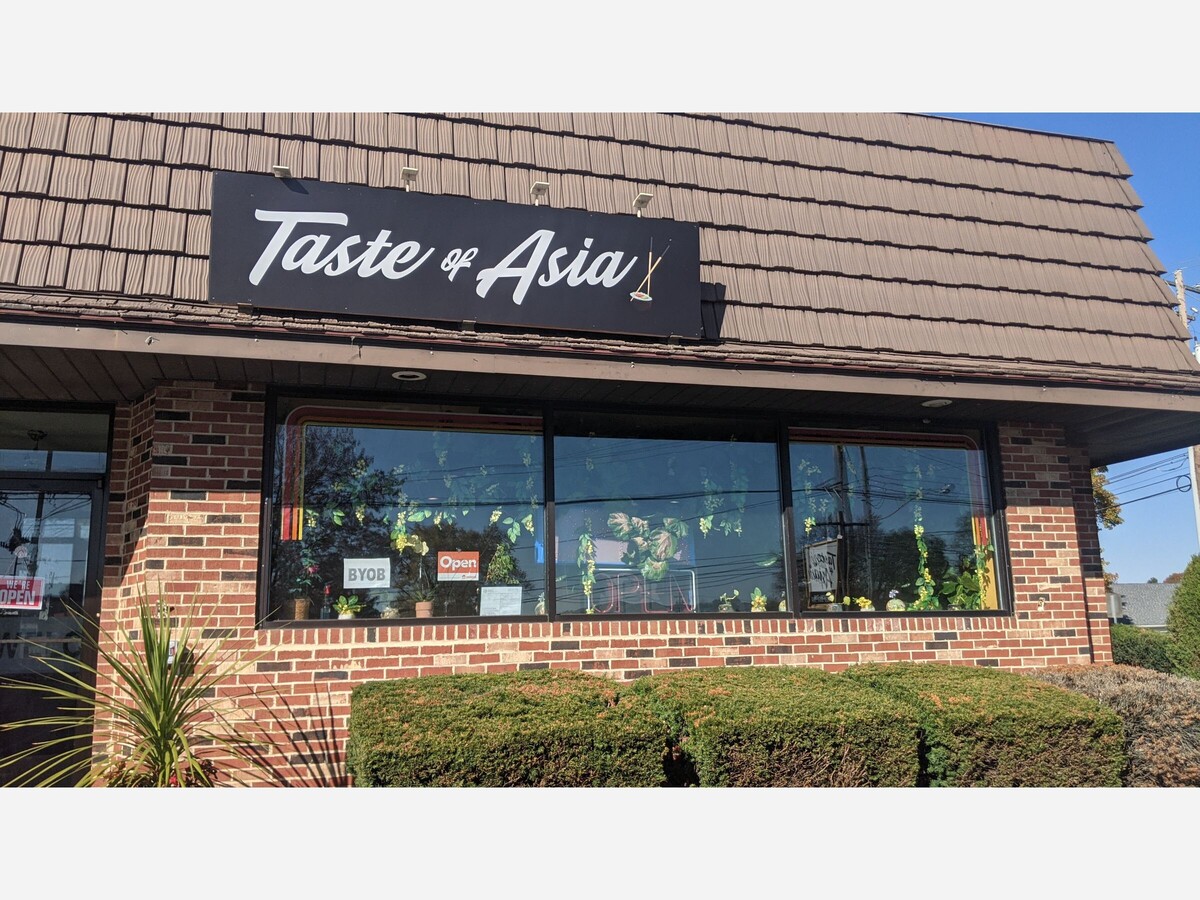 The owners of Taste of Asia are hoping that the third time will be a charm for their restaurant located at 5001 E. Trindle Road in Mechanicsburg.
For almost three decades, a standalone Asian restaurant anchored a busy corner in Hampden Township, feeding a couple of generations with familiar Chinese staples. In December of 2018, the owners of Chef Wong retired, making way for others to try their luck at the high traffic location. In October of 2019, New York transplants Nyunt and Than Win opened Tri Asian Taste, featuring Burmese, Thai and Japanese Cuisine. Just as they were gaining momentum, COVID reared its ugly head, causing the restaurant to lose business as they first closed, then tried to attract customers who weren't yet all that familiar with the place. Since then, the Wins have relocated to the Broad Street Market in Harrisburg where they are benefitting from a built-in traffic base. The couple have since turned over the keys to Chef Patrick Oo and Manager Zaw Nang.
Nang explains that they are leasing the restaurant for a year. "We'll see how it goes," said Nang explaining that the turnkey business is keeping the former décor and will specialize in ramen, with sushi and Thai specialties as well. "Ramen is going to be our focus," said Nang.
Nang and Oo, who also hail from New York, said they picked the area because our winters are not unlike New York winters, long and cold and perfect for serving hot ramen. "That's our niche; you see a lot of sushi and Thai places, but not much ramen here yet," said Nang, who moved from Queens to Lancaster and commutes to Mechanicsburg. Part of the business plan included getting the word out on social media, reaching out to area hotels and dropping off menus and enlisting the services of Door Dash and Grubhub. "I'm still working on bringing on Uber Eats; they've been slow to respond to our application," said Nang, adding that 10-20 percent of their sales are ordered online.
Chef Oo, a sushi and ramen chef, learned at the knee of his father, who was a chef specializing in Chinese and Indian food in Myanmar. After moving to Singapore, Oo came to the United States where he worked in New York City restaurants before moving to Mechanicsburg.
On the menu are Thai dishes like Black Pepper Beef and Thai Spicy Basil, with chili, basil, garlic, onions, bamboos shoots and bell peppers in a brown sauce. Red, green and Panang curry dishes can be ordered with a choice of protein, as can a selection of fried rice dishes. The sushi selection includes familiar favorites like dynamite rolls, spicy rolls, California rolls and eel rolls. Nine ramen bowls rounds out the menu. According to Oo, the most popular so far has been the "stamina," a rich, delicious, spicy, stick-to-your-ribs dish with chicken broth, garlic, pork belly, scallions and topped with a poached egg. "We also sell a lot of coconut noodle ramen bowls," said Oo, mentioning the dish made with coconut milk, chicken broth, cooked chicken, onion, miso and cilantro.
Nang, who studied Public Policy at Columbia University and also works for a nonprofit, said that the partners didn't settle on the menu without a great deal of consideration. "As a person who views things from an efficiency perspective, I felt like Thai dishes take too long. You can't prepare five in a row, or three in a row, like you can ramen and sushi respectively, but you just can't ignore Thai. It's 30 percent of our business," he said.
The partners are also facing the same challenge most businesses are facing at this time—a lack of staff. "That's the biggest challenge, to find personnel," said Nang.
Rachel Bennett was delighted to see Taste of Asia erect a sign out front. Bennett, who lives close by, said, "I had been waiting to come here and just had the coconut ramen, which was delicious," she said. She and a companion also tried a shrimp roll. "That, too, was good," she added. The Mechanicsburg resident said that she is new to the "ramen culture" and intends to return to try a "little bit of everything."
Both Oo and Nang said they are confident that business will continue to improve as the word gets out. "Slowly, people are learning about it. They like it and they are returning," said Oo. "I'm talking to all of the customers and learning about people in the area. Some have spent some time in Asia. They've enjoyed the food and say they will come back," Nang added.