Image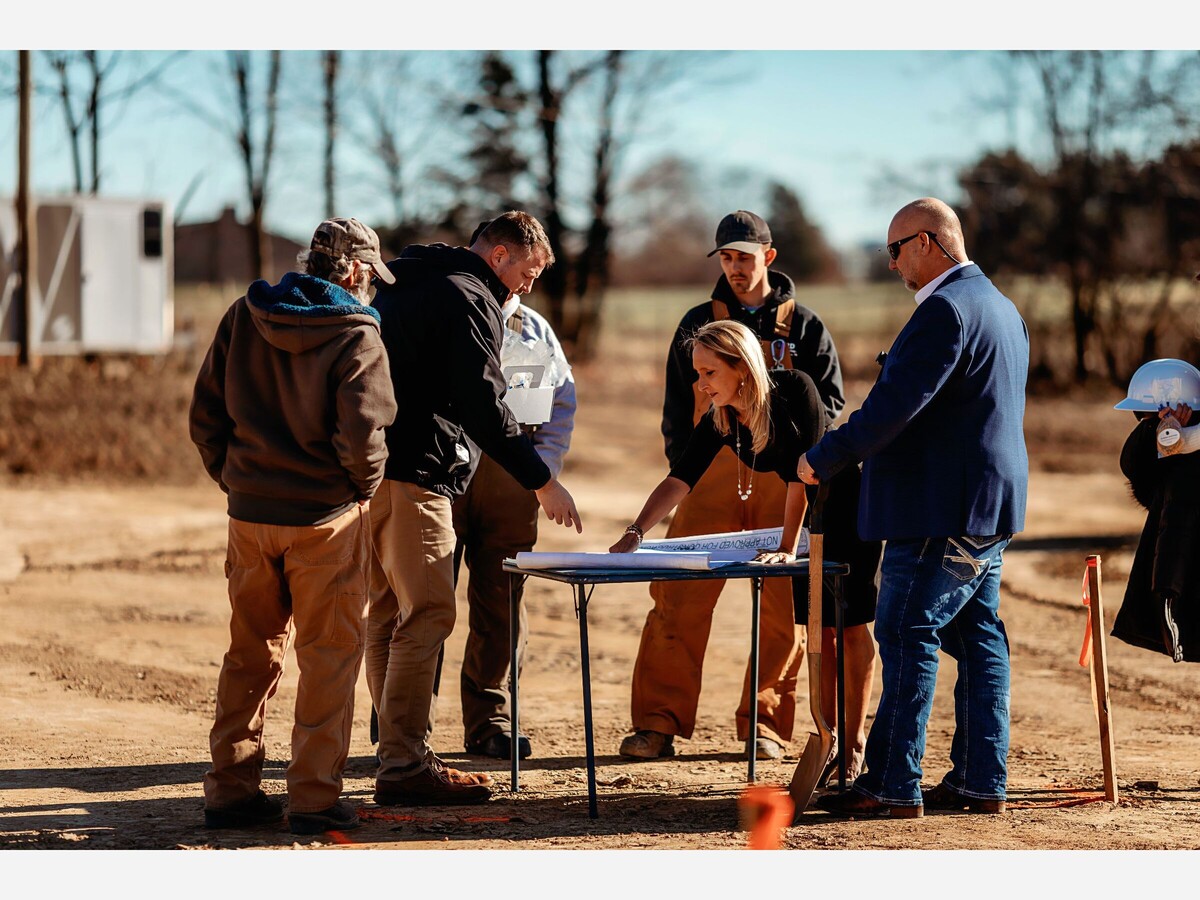 Stacey Warner and Jordan Zielinski recently announced that the Goddard School of Enola will be moving from their current address at 4955 Woodland Driver, Enola, to a larger facility nearby at 4800 Woodland Drive.
The Goddard School was founded in 1988 by Lois Goddard Haines in an effort to better the lives of children and their families who required childcare. Haines opened the first school in Malvern, Pennsylvania in 1988. Today, Goddard Systems Inc., licenses more than 580 Goddard School franchises that serve more than 70,000 students in 38 states.
Warner and Zielinski said that they were outgrowing the old space and are looking forward to the opportunities that moving into a larger space will bring. "We currently serve 115 children at our current location. At the new location we will be able to serve 185," said Warner. The school currently serves children who are aged six weeks through six years' old. The move will also enable the school to add before-and-after-school programs and a summer camp program for children from first through fifth grade.
The philosophy of the Goddard School, according to Warner, is that children learn best when they are having fun. "We permit our teachers to individualize their lesson plans," said Warner, explaining that employees are given autonomy to customize and modify their plans based on the needs of the children in their class. When Warner explains the curriculum, at first it seems quite advanced for such a young clientele. Among the subjects are world cultures, art history, sign language and even chess. "Our chess program begins at age three and infants have demonstrated that they can learn sign language; they can sign before they are verbal," said Warner. She offers an example of how the students are learning art history. "One day we taped paper under tables and they laid on the floor like Michelangelo," she said, adding that the school also has a proprietary social-emotional learning curriculum. "We teach them to be kind and respectful to each other," said Warner.
Warner and Zielinski said that they hire staff with backgrounds in education. "Some have master's degrees in education, bachelors or associates degrees in early education, or elementary education and some have their child development associate credentials as well," said Warner, adding that they will be bringing on 12 additional teachers when they move to the new facility. Class sizes will vary from eight students, to as many as 20.
Choosing the Goddard School
Both Zielinski and Warner said they chose the Goddard franchise due to its excellent reputation in the early childhood development area. Warner, who became the owner of the franchise in 2017, explains her reasoning. "For me, I was looking to make a career change and wanted to do something that would make a difference in the community and this enabled me to blend my background in business with my passion to care for children." It didn't hurt that Warner had first-hand knowledge of the Goddard School of Enola. "My youngest son attended the school and as a parent I was extremely impressed with how he progressed academically. Now that he's in elementary school, I see how much he learned there," said Warner, who spent 30 years in sales, marketing and operations and 20 years doing volunteer work with the youth in the community. "It was a perfect fit," she said.
Zielinski was hired as an operations director in 2018, before becoming a co-owner with Warner in 2020. "Like Stacey, I wanted to blend my background in business communication and my passion for children," she said.
The two decided that it was time to move into a larger facility to serve more families in the community. A large gym, a basketball court, a fruit and vegetable garden and two outdoor playgrounds will be among the many new features. "We will also make a 24-hour fitness center available to our staff to encourage a healthy lifestyle," said Warner.
Evie Bender is just one parent who is looking forward to the new, improved facility. She explains why she chose the Goddard School. "Goddard is a one-of-a-kind childcare center. Every student enrolled is welcomed with open arms and smiling faces. They have an excellent educational curriculum that ensures learning is fun and interactive for our young children and I appreciate the nurturing, safe and clean environment and the always approachable staff," she said. She adds that communication between the owner, directors, teachers and parents is superb and that her child loves her teachers and the friends she has made at the school.
Hearing such feedback is music to Warner and Zielinski's ears. "It gives us a warm feeling to know that we're making such a positive difference," said Warner.
The move is expected to be completed by the fall of 2022.