Demolition Makes Way for Park in Mechanicsburg
Image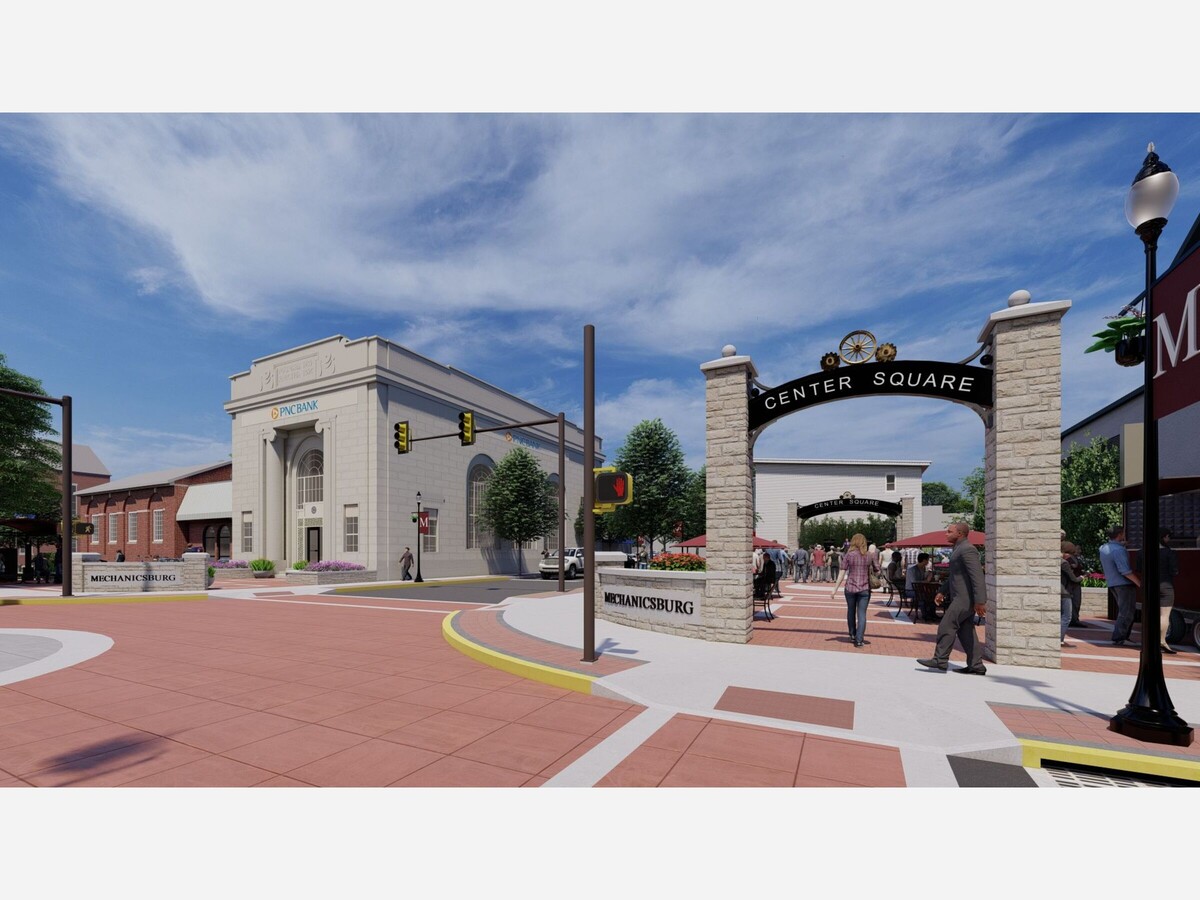 Mechanicsburg is on the move as more and more businesses, attracted by its affordability and small-town charm, set up shop in the area.
Over the years, the Downtown Mechanicsburg Partnership, comprised of business owners, service providers and residents, have taken steps to keep the downtown vibrant with events like Earth Day, Cha Cha Chocolate and the long-running Art and Wine Walk. Soon, there will be many additional reasons to visit downtown Mechanicsburg. RENNAISANCE Mechanicsburg, described by Executive Director Dr. Jayne Drake as the project formed under the wing of the Downtown Mechanicsburg Partnership, recently announced that a new public park will be constructed in the heart of downtown.
The festivities will kick off with the demolition of a mid-century, single-story building on the square at 1 West Main Street. Dr. Drake explains that the building served as an attorney's office for many years before being sold to the Yellow Breeches trucking company where it was home base for their offices. Just last year it was sold again, this time to the Downtown Mechanicsburg Partnership. "We felt like the building didn't fit with the rest of the downtown and that it would be an ideal spot for a public space," said Drake, adding that greenspace is currently lacking. "Greenspace just wasn't important when this town was laid out," she said.
At 9:00 a.m. on March 26, the public will be able to take a photo with the bulldozer before a short presentation at 9:45 a.m. A bullhorn will sound and demolition will take place at 10 a.m., followed by festivities including opportunities to participate in a time capsule project. Children can take part in a "paint a brick" contest and Richard Phelan, owner of the Gingerbread Man, will be offering food in front of the PNC Bank building. Proceeds will be donated to the Center Square Project. Free popcorn and bottled water will also be served.
After that, plans will be afoot to begin the three-phase project, from shipping in sod, to installing seating walls, along with a live green wall, a state-of-the-art performance stage and decorative pavers that will pay homage to the past. "We also intend to have a plaza of flags to honor our various service divisions," said Drake.
Drake also mentions a "walk of history" that will be installed in front of the PNC Bank. "We will have four or five stations, with markers. Each station will highlight a major moment from the past, like the coming of the railroad, etc. A QR code will be featured on the markers for people to access additional pieces of history," she said.
According to Drake, vendors will also have the opportunity to access the park. "We've also been approached by individuals offering Saturday morning yoga, along with music groups and groups who are interested in bringing kids together for reading sessions," she said.
Businesses Will Benefit
Chef David Mills, owner of Smoke and Pickles, said that Mechanicsburg was less vibrant when he moved in at 30 S. Market Street three years ago. "Since then, I've seen growth, thanks to the efforts of the Downtown Mechanicsburg Partnership and their support of small businesses," he said. Mills is looking forward to the increased foot traffic. "A rising tide raises all ships and I think this will be a great improvement for the downtown," he said.
Attorney David Galloway works from an office located on Main Street and is looking forward to the transformation. "Historic downtowns are sometimes hamstrung because there isn't always a lot of space. I think bringing in a park is a visual representation of growth," he said, adding that the businesses will benefit from the new attraction.
Drake said that the possibilities for the park are exciting. "The ultimate goal of the project goes beyond beautification and bringing the community together. We are optimistic that the businesses will also benefit from this multi-purpose, multi-functional space," she said.