Image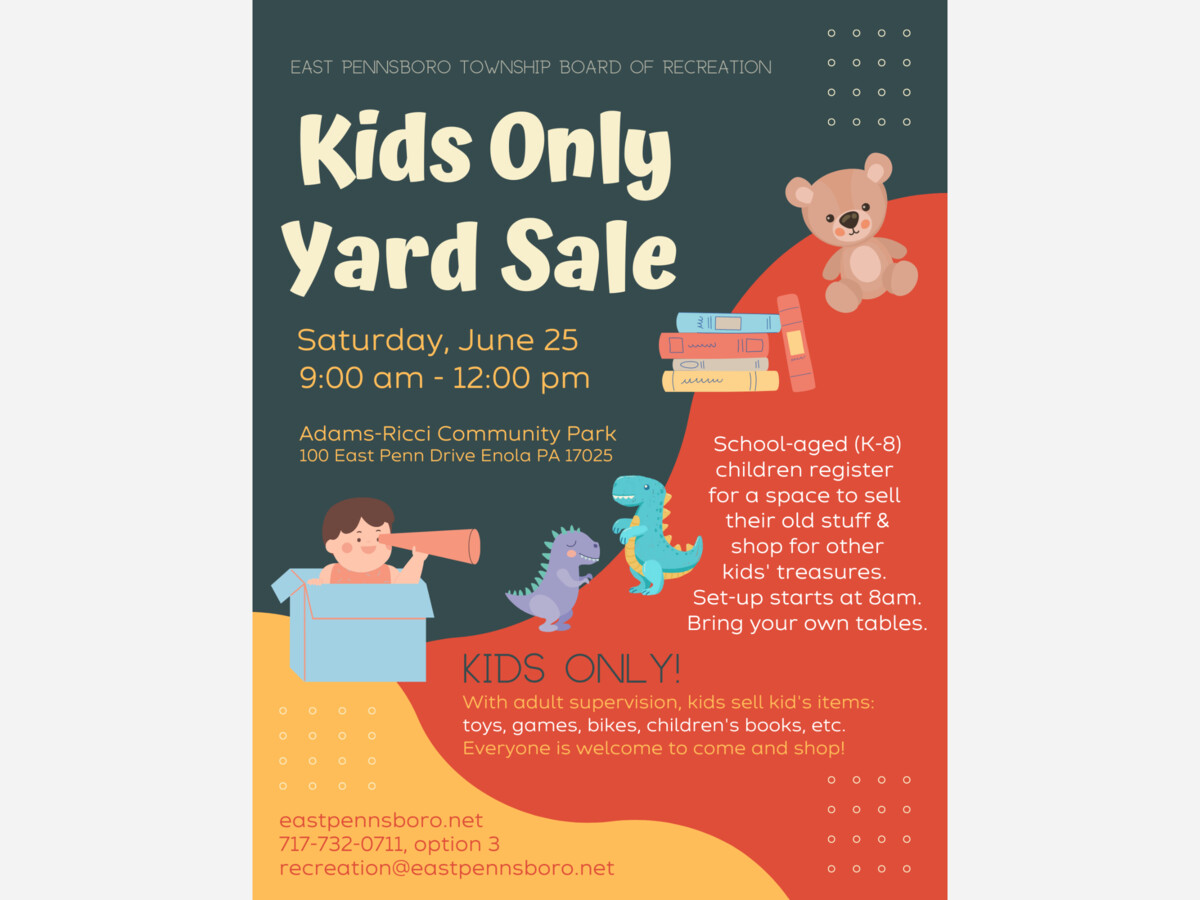 Mark your calenders!

The Board of Recreation is bringing back The Kids Only Yard Sale! This is a free event for school-aged children (K-8) to display and sell their old toys, games, collectibles, clothes, bikes and anything else that is "kid friendly". Each registered child will receive one (1) parking space at Adams-Ricci Park by the Concession Stand and Basketball courts. Bring tables and adult supervision to display your treasures and sell to other kids, parents, teachers, etc. Anyone is welcome to come and shop between 9am - 12pm.
This is a KIDS ONLY event. Parents may assist with set-up and sales, along with helping to support other children's efforts by shopping. No commercial sales or items that would be considered "not kid friendly". Any child of school age (K-8), regardless of residency, is eligible.
To Register:
or
717-732-0711, option 3
Recreation Dep